Agence UMOA-Titres –
WAEMU Sponsor
Agence UMOA-Titres

WAEMU Sponsor
24th – 25th
November 2020
Join Us Online
Agence UMOA-Titres will sponsor for the 3rd time the continent's only Pan-African debt event
Agence UMOA-Titres (AUT) is a regional agency created to assist WAEMU member States in issuing and managing government securities. The government securities market is the unique local market, by auction, exclusively dedicated to the financing of the WAEMU member states. As part of the promotion and development activities of the government securities market in the WAEMU zone, AUT intends to carry out actions likely to improve the promotion and consideration of the government securities market in order to contribute to the enlargement of investors' base.
Agence UMOA-Titres will be part of the bonds, loans and SUKUK AFRICA 2020 BY PARTICIPATING IN A PANEL
Assessing sovereign debt outlook for 2021
Where are the sovereigns looking for funding
How have rating downgrades affected sovereigns' to source funding ?
What options are now on the table ?
Hard vs. local currency : How has reliance and availability of USD for sovereigns changed due to COVID-19 ?
Re-engaging the institutional investor appetite into Africa : What do investors need to see from sovereigns to improve their debt sustainability?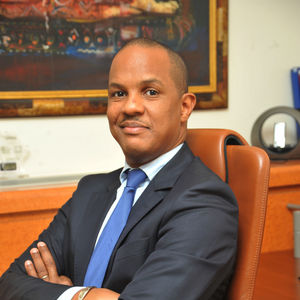 Adrien Diouf has been the Director of the UMOA-Titres Agency since September 2013.
Its main missions are the establishment and development of this Institution responsible for assisting the eight countries of WAMU in their fundraising operations on the Financial Markets. The UMOA-Titres agency is also in charge of the development of the Union's Public Securities Market, which is the local market for sovereign debt.
Adrien Diouf has long experience in finance in Senegal and abroad.
Indeed, after 10 years of career in France and in Canada where he occupied various positions of responsibilities in the banking sector and within pension funds, he returned to Senegal in 2006 to participate in the financial structuring of several projects of the State of Senegal within the national agency responsible for investment promotion (APIX).
Then, in 2008, he joined the Senegalese subsidiary of the Ecobank Group as Head of the Investment Banking and Public Sector Department.
He was then recruited by Diamond Bank to hold the post of WAEMU Director of the Treasury until 2012, when he left for Egypt to head the Treasury Department of Afreximbank.
Adrien DIOUF holds an MBA from Mc-Gill University in Montreal (Canada) and is also a graduate of Paris I University in Mathematics and Financial Modeling.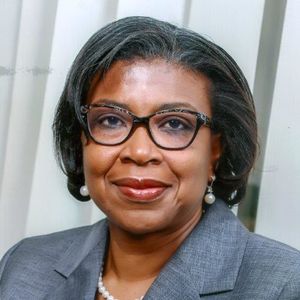 Ms. Oniha began her career at Icon Limited Merchant Bankers in 1986, where she rose to the position of a Manager, before joining First Securities Discount House Limited (now FSDH Merchant Bank Ltd.) in 1992. She rose to the position of General Manager/Director before joining Ecobank Nigeria Limited in 2000. From 2004 – 2008, Ms. Oniha was in Standard Chartered Bank Nigeria Ltd. as a General Manager.
After a fulfilling career in the banking sector spanning over 22 years, Ms. Oniha made a career move to the public sectors when she joined the DMO in 2008 as Director, Market Development Department. In this capacity, Ms. Oniha brought her banking experience to bear on various aspects of the DMO's activities. A major achievement of hers during her eight years at the DMO was the introduction of Benchmark Bonds to develop the domestic bond market in order to improve liquidity and to create a sovereign yield curve which created opportunities for State Governments, Multilaterals and Corporates to raise long term funds. The purpose behind this drive was to create a debt capital market where the public and private sectors can access long term funds to finance Nigeria's growth and development. For sustainable development of the debt capital market, she actively engaged with local and foreign investors, regulators and other stakeholders to develop a large and diversified investor base for FGN Securities and Bonds issued by other borrowers.
Ms Oniha managed the successful issuance of Nigeria's debut USD500 million Eurobond in January 2011. The debut Eurobond opened a new source of funding for the Federal Government and Corporates. In 2013, she also managed the issuance of the dual-tranche USD1 billion Eurobond which was subscribed to the tune of about 400%. A number of Nigerian banks also tapped into this funding window by issuing Eurobonds. She was also responsible for the inclusion of FGN Bonds in the J.P. Morgan Government Bond Index – Emerging Markets (GBI – EM) in October 2012 which made Nigeria the second country in Africa, after South Africa to have its local currency sovereign bond included in the Index. The inclusion of FGN bonds in this Index attracted foreign investors to the domestic bond market as a whole. This was followed by the inclusion of FGN Bonds in the Barclays Capital Emerging Markets – Local Currency Government Bond Index (EM – LCBI) in March 2013.
While still at the DMO, Ms. Oniha was appointed as the Head of the Efficiency Unit at the Federal Ministry of Finance. To execute the mandate of the Unit which was to moderate the Government's Overhead Expenditure and generate savings from the procurement process, Ms. Oniha introduced a number of initiatives. Amongst them were the issuance of 7 Circulars to control expenditure on specific Overhead items and the negotiation of discounts with airlines. These delivered savings estimated at N17 billion to the Government. She was working on the introduction of new processes for payment and procurements when she was appointed Director-General of DMO with effect from July 1, 2017.
Ms. Oniha obtained a B.Sc. Economics, First Class Honours from the University of Benin in 1983 and went on to earn an M.Sc. Finance from the University of Lagos in 1985. She is also a member of the Institute of Chartered Accountants of Nigeria in 1990 and a Fellow in 2008. She is also an Associate Member of the Chartered Institute of Taxation of Nigeria. Since her return to the DMO, Nigeria has issued its debut N100 billion Sovereign Sukuk and N10.69 billion Sovereign Green Bond. Nigeria also issued its first 30-Year tenored Eurobond in the International Capital Market which represents the first by a sub-Saharan country other than South Africa and has established the basis for long term infrastructure funding.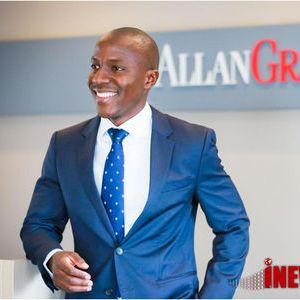 "Mr. Mnyupe is a multidisciplinary financial professional with a background in accounting, asset management and wealth management. A graduate of UNAM and Rhodes University, Mr. Mnyupe plied his trade in the private sector for over a decade auditing a wide variety of companies in all 3 sectors of the Namibian economy and undertook extensive research on listed securities on the local stock exchange. He led one of Namibia's prominent asset management firms for 5 years, was the Founding Chair of the Namibia Savings and Investment Association, was appointed to the High Level Panel on the Namibian Economy in 2019 by His excellency Hage Geingob and holds the CA, CFA and CFP designations.
Mr. Mnyupe possesses a holistic appreciation for how the capital and institutional savings markets intertwine to drive Namibia's economic and developmental agenda. His involvement in various industry and national bodies have offered him a unique perspective from which to contribute to various dialogues and initiatives that look to deploy said assets across various opportunity sets, locally and regionally more effectively.
In September 2020, Mr. Mnyupe was appointed as President Geingob's Economic Advisor."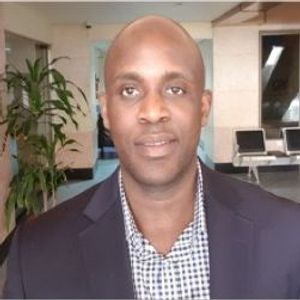 Mr Chandi Mwenebungu is the Director & Treasurer (Treasury & Markets) of African Export Import Bank (AFREXIMBANK). He holds a Masters Degree in Accounting and Finance. He is a Fellow of the Association of Certified Chartered Accountants (« FCCA »), and a member of the Association of Corporate Treasurers (« ACT ») in the United Kingdom. He is also an Alumni of Advance High Performing Leaders (AHPL) from the International Institute of Management Development (IMD), Switzerland. Mr Mwenebungu joined AFREXIMBANK in 2013. He has over 20 years of experience as a Treasurer and Investment Expert in the financial services sector i.e. in the Banking Industry, Health & Insurance Industry and the Asset Management Industry. He previously worked as the Head of Treasury and Investments for International Insurance Company of Hannover (InterHannover), a subsidiary of Hannover Re, in London, where he was in charge of treasury and investments activities in the United Kingdom, Sweden, Italy, Canada and Australia. Mr Mwenebungu also worked for Cigna International Inc. (Europe) in Glasgow, United Kingdom and Brussels, Belgium where he was in charge of treasury and investment activities in the EMEA region. Prior to his relocation to the United Kingdom, he worked for Nedbank Malawi Limited in Blantyre, Malawi.
Chandi Mwenebungu's daily aspiration is to learn and have a better life. Chandi is an investor and interested in investing in entrepreneurship ideas that are life changing and expected to make an impact in business environment. He is interested to invest in his own right as an individual or through an entity as long as the risk or business idea on offer meets his appetite.